Public Events
[updated 5:55 pm] Solar transit by Venus, 2012 June 5
See Venus crossing the Sun! The previous transit was only 8 years ago in 2004, but your next chance won't be for another 105 years.
Whitin is thoroughly clouded out now, and prospects for clearing are not good. For a better bet, you may wish to check out live Webcast video streams available from places forecast to be clear; for example:
At Whitin Observatory we will open up one telescope for solar projection, just in case a clear spot might permit a view of the Sun sometime during the transit on Tue. June 5, from 6pm until sunset.
(CAUTION: It is never safe to look at the surface of the Sun without proper filtering.
If you're lucky enough to be somewhere that it's clear, check the Sky and Telescope article Safe Solar Observing for information about safe viewing options.)
Whitin Nights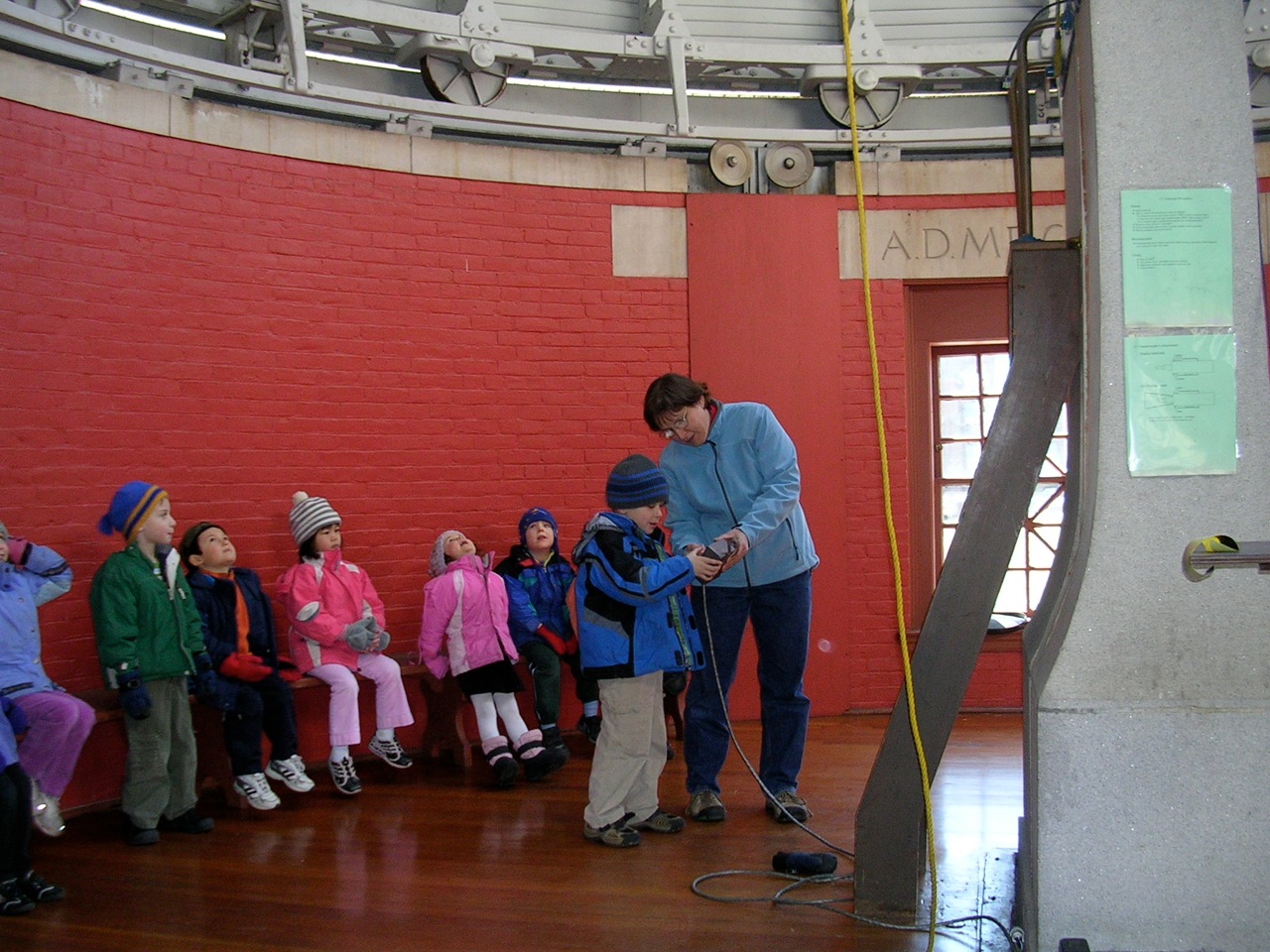 About once a month during the spring and fall semesters, Wellesley students and faculty open the Observatory to members of the public. Visitors will be able to take a tour, listen to talks, and (when clear) look through our 6-inch and 12-inch telescopes.
Public nights are free and will be held regardless of weather conditions. No reservations are required.
Children must be supervised by their grownups. We regret that we cannot accommodate groups.
If you are visiting us for a Whitin Night, please know that the Observatory driveway and circle are closed to vehicles after sunset. (more information)
Autumn 2012
Unless otherwise noted, Whitin Nights will run from 7pm-9pm (no early arrivals please).
Fri. Sep. 14

:

Professor Kim McLeod, "Exploring Exoplanets"

Sat. Oct. 20

:

"Things that go boom in the sky" and other short talks by Wellesley Astronomy students

Fri. Nov. 16

:

"Kids' Night"




Special early time: 6:00pm to 8:00pm

Fri. Dec. 7

:

Professor Wendy Bauer, "The Age of the Universe"