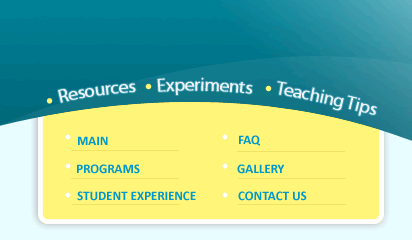 WELCOME TO SCIENCE OUTREACH at Wellesley College
What is Science Outreach?

Science Outreach is a series of off-campus and on campus programs dedicated to teaching and mentoring in the sciences. Our list of programs include schools, clubs, and after school programs directed at increasing science awareness. Participants in the program engage in hands-on experiences and learn about fascinating topics related to science and/or mathematics at a young age.
Objectives:
To increase participation of Wellesley College students in their community by:

Providing science and/or mathematics enrichment to a broad range of participants focusing on the needs of underrepresented students


Coordinating a variety of locations and outlets for interested undergraduates


Building partnerships with formal and informal education providers


Supporting a range of student contributions to their community such as:

Organized volunteerism with limited responsibility for curriculum development
Responsible volunteerism in existing programs through student curriculum development and teaching.
Support for the implementation of new ideas initiated, designed, and developed by students



To provide a model of women as scientists


To implement a students-teaching-students model for community involvement and to encourage a life-long investment in service to community
We recruit energetic, dedicated, and creative volunteers. Volunteers have the opportunity to design and lead classes or simply assist the project leader for the sessions. Previous volunteers are available as mentors .The level of involvement varies greatly within each program so please browse the links on the side menu for more detailed descriptions of the current opportunities and levels of commitment.