Wellesley College Student from Portland, Ore.,
Awarded Grant for Travel, Exploration
FOR IMMEDIATE RELEASE:
April 10, 2007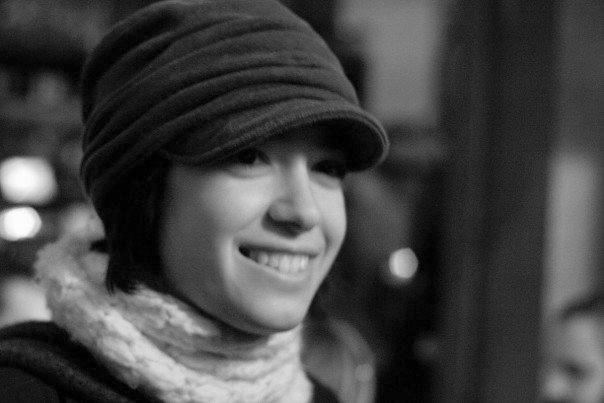 WELLESLEY, Mass. – Wellesley College senior Alia Gurtov, 21, of Portland, Ore., has been awarded the Thomas J. Watson Foundation fellowship for a year of independent exploration and travel outside the United States.
Gurtov's independent project, "Nations Made of Bones: Paleoanthropology in a National Context," will take her through some of the world's most prominent paleoanthropological sites in Ethiopia, South Africa, Spain, France, Germany and China. Gurtov will be exploring hominid sites, which contain pre-sapiens human remains that are more than 50,000 years old.
"The whole project is designed so I can excavate on site," said Gurtov, an anthropology major. "It's my dream to spend my life in the dirt." In addition to excavating, Gurtov said she will be interacting with scholars and other people who present the sites to foreigners.
"Nationalism has worked in various ways at each of these sites and their surroundings: in some cases the sites are treated as scientific assets; in other cases, they are used to build up tourism and national pride," Gurtov said.
Gurtov, who is one of 50 college seniors to be awarded the fellowship, will receive $25,000 for her year of travel and exploration. Gurtov was guided through the submission process by her Watson advisor, Wellesley College's Martin Brody, a professor of music, and academic advisor Philip Kohl, a professor of anthropology.
"The awards are long-term investments in people, not research," said Rosemary Macedo, executive director of Watson Fellowship Program. "We look for people likely to lead or innovate in the future and give them extraordinary independence in pursuing their interests. They must have passion, creativity and a feasible plan."
The Watson Foundation began the fellowship program in 1968. The mission of the program is to encourage college graduates with exceptional promise to use their travel opportunity to explore the world, to enhance their capacity for resourcefulness, imagination, openness and leadership and to foster their humane and effective participation in the world community.
Since 1875, Wellesley College has been a leader in providing an excellent liberal arts education for women who will make a difference in the world. Its 500-acre campus near Boston is home to 2,300 undergraduate students from all 50 states and 68 countries. For more information, go to www.wellesley.edu.
###