hough most of the black writers of the period were active as poets and writers of fiction, others wrote scripts for the theater groups that formed in Boston during the 1920s. Most of those scripts have not survived, but some extant samples provide a glimpse of their concerns.
Joseph Mitchell was a practicing attorney in Boston who joined the little theater movement started by Maude Cuney Hare and Ralf Coleman in the 1920s. His plays—"Son Boy" and "Help Wanted" reflect the state of race relations in his home state of Alabama as well as the struggle to succeed in Boston.
Mary Burrill, originally from Washington, D.C., is the author of two highly political plays, both advocating a radical stance on gender issues. She advocated for women's access to birth control methods, particularly rural women, and called for an end to the lynching plague that was sweeping the South. Burrill spent very little time in Boston, having come primarily to study at Emerson College.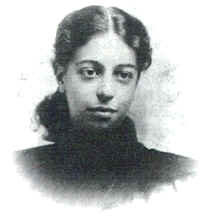 Angelina Weld Grimke, daughter of the prominent attorney, activist, and ambassador to the Dominican Republic, Archibald Grimke, was one of the first black women, playwrights in the United States.
Her three-act play Rachel, produced in 1916 and published in 1921, delivered a strong treatment of lynching, seen through its devastating psychological consequences for one young woman