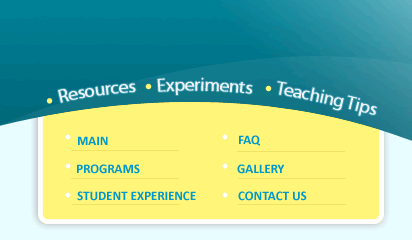 WELCOME TO SCIENCE OUTREACH at Wellesley College
Research Experience for High School Students
LOGISTICS
Throughout the duration of WC's summer research program, students will come to Wellesley twice a week and spend five hours each day with their mentor, for five or six weeks (total of 50-60 hours).
Mentors' names and research description will be sent to Framingham High School and high school students who will apply to participate and will be chosen among rising high school junior and senior women.
The Orientation will be held at Wellesley College in June and lasts approximately 2 hours.
RESPONSIBILITIES:
High School students:
Work-based learning plans and internship handbooks will be distributed to students during the Orientation. The handbook will contain a log where students will keep track of the number of times they came to Wellesley College and the number of hours they spent each time. Time spent attending lectures, group discussions, journal clubs, and lab meetings will be counted towards the completion of the 60 hours.
Students will also record daily tasks and experiments and reflect on their learning at the end of each day. These journals will be collected by Framingham High School at the end of the program before credit is awarded.
Working collaboratively on the design and presentation of the poster that is described in the previous section.
If a student misses a day or expects to travel during part of the summer, she should speak with her mentor on which day she can come in to make up for the missed time. Failure to complete the minimum 60 hours may lead to no credit being awarded.
EVALUATION
All of the students in the program will work together to create a final poster presentation recounting their summer research experience in the Wellesley College laboratories. They will start working on this poster on the third week of the Program. Cost of printing the poster will be covered by Science Outreach. The poster will be presented jointly at the final poster presentation day at Wellesley College. Chemistry students who regularly come on Tuesdays and Wednesdays should arrange to come on Wednesday and Thursday this week. The poster will be taken back to Framingham High School and presented at the beginning of the school year.
There will be a midpoint evaluation three weeks after the start of the Program. Mentors will receive an e-mail from the Program Director on where this will be held.
Students are expected to complete 60 hours as part of the program. They will keep a log of how they spent this time in their internship handbooks. At the end of the summer, students will receive credit from Framingham high school for completion of 60 hours at this internship.
More Info
High School Research Experience Main
Background and Students
Resources for (Potential) Mentors