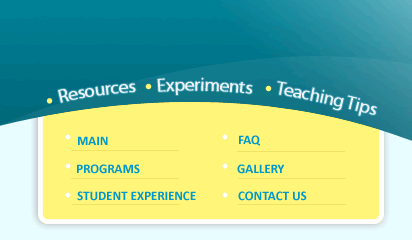 WELCOME TO SCIENCE OUTREACH at Wellesley College
CSI: CEREBRAL SCIENCE INVESTIGATORS
Cerebral Science Investigators was initiated by Maggie Blattner ('07) who carried out neuroscience activities with children. The program was expanded to include any and all other science disciplines like biology, chemistry, geology and astronomy and activities are designed to encourage making neural connections as kids think about the meaning of each activity and how they are connected. The program is designed for children K-5 and led by Wellesley College volunteers.
Past topics include:
- What's in a Brain: Let's Build it?
- Explore the Senses: Vision, Color and Optical Illusions
- The Scientific Method: What conditions are most conducive to growing green plants?
- Exploring Rock Formations and Making Volcanoes
- What is this stuff called water?
- Saving the environment: What's Acid-Rain?
- Global-Warming
CSI is held on 3-4 Saturday mornings per semester from 10 AM-12 PM in Room 155 of the Science Center.