The 25th & 30th Anniversaries
of the War's End
Glossaries, Maps, & Statistics
Vietnam War Buttons, Posters,
Cartoons, Songs, & Iconic Images
Presidents, Policy-makers, & VIPS
Vietnam & Presidential Elections
"The Other Side:
North Vietnam & the 'Viet Cong'
Agent Orange & Herbicidal Warfare
The My Lai Massacre
& Other Reported Atrocities
Film, Literature, Music, Art & TV
---
Created by: Bill Joseph:

Created: January 10, 1997

Last Modified;: January 2011


Expires: December 31, 2012
Visits to this page since March 17, 2000:

WHAT'S NEW?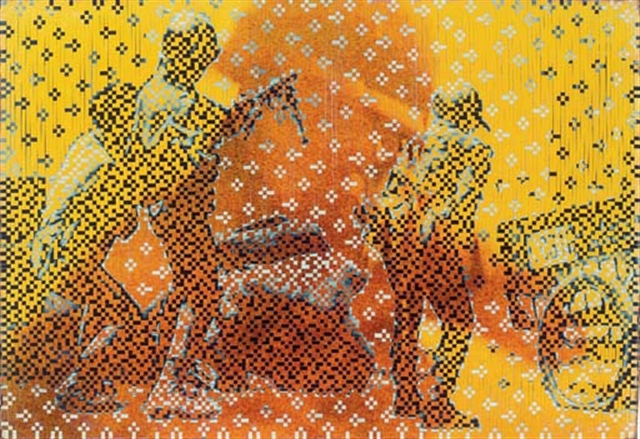 Persistence of Memory by Dinh Q. Le

"MLK: A Call to Conscience," Travis Smiley, August 25, 2011.
Enemies of the People: One's Man's Journey to the Heart of the Killing Fields (A film by Thet Sambath & Rob Lemkin)
Vietnam: A Television History was a landmark documentary series produced by WGBH. This collection contains most of the materials gathered and created for the 1983 series, as well as additional Vietnam-related materials from the WGBH archive. Vietnam: A Television History was one of the last WGBH series produced entirely on film. Starting in 2008, materials were reconstructed, transferred, and digitized for preservation and access.
11 Bravo: A Vietnam Solider's Story by Vietnam Vet Vince Gabriel (aka Blind Albert)
Dinh Q. Lê (b. 1968; Vietnamese name: Lê Quang Đỉnh), a Vietnamese American multimedia artist, whose work often depicts the Vietnam War. Related sites: