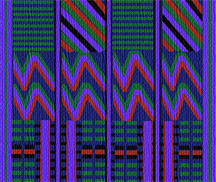 Comparative Rankings & Indices
The annual Corruption Perceptions Index (CPI), first released in 1995, is the best known of Transparency International's tools. It has been widely credited with putting TI and the issue of corruption on the international policy agenda. The CPI ranks 180 countries by their perceived levels of corruption, as determined by expert assessments and opinion surveys.
The Economist Intelligence Unit Index of Democracy 2010 (PDF)
The Economist has examined the state of democracy in 167 countries and attempted to quantify this with an Economist Intelligence Unit Index of Democracy which focuses on five general categories; electoral process and pluralism, civil liberties, functioning of government, political participation and political culture. (From Wikipedia)
The EPI offers a composite index of current national environmental protection efforts. Recognizing that on-the-ground conditions are the ultimate gauge of environmental performance, the EPI focuses on measurable outcomes that can be linked to policy targets and tracked over time. (Columbia & Yale Universities)
The Index of Economic Freedom covers 162 countries across 10 specific freedoms such as trade freedom, business freedom, investment freedom, and property rights. View scores and rankings for any country, along with detailed data and background analysis. (The Heritage Foundation)
The World Economic Forum's Global Gender Gap Report is a framework for capturing the magnitude of gender-based disparities across the world and tracking how they evolve over time. (World Economic Forum)
The Globalization Index (Welllesley College Access)
The world may not be flat for everyone, everywhere, but there's no turning back the clock on globalization. FOREIGN POLICY partners with A.T. Kearney to measure countries on their economic, personal, technological, and political integration. Find out who's climbing the ranks, and who's sliding down.
The Gross National Happiness (GNH) Project is based on the insight that conventional development concepts such as GNP and Per Capita Income do not properly reflect the general well being of the inhabitants of a nation. In order to develop real progress and sustainability and to effectively combat trends which compromise the planet's natural and human ecosystems, GNH aims to develop more appropriate and inclusive indicators which truly measure the quality of life within nations and organizations. GNH was inspired and proposed by the King of Bhutan, who puts the well being of individuals on top of the national development agenda.
The Human Development Index (HDI) measures the average achievements in a country in three basic dimensions of human development: a long and healthy life, knowledge and a decent standard of living. It is calculated for 177 countries and areas for which data is available. In addition human development indicators are presented for another 17 UN member countries for which complete data was not available.

The Gender Related Development Index (GDI) is a composite index that measures human development in the same dimensions as the HDI while adjusting for gender inequality in those basic dimensions. Its coverage is limited to 136 countries and areas for which the HDI rank was recalculated.

The Gender Empowerment Measure (GEM) is a composite indicator that captures gender inequality in three key areas: the extent of women's political participation and decision-making, economic participation and decision making-power and the power exerted by women over economic resources.

Human poverty is primarily a deprivation of choices and opportunities for living a life one has reason to value. Lack of income is therefore far too narrow to serve as a holistic poverty indicator. As a result, a broader measure was devised in order to capture the many—but not exhaustive—dimensions of human poverty.
The World Audit report reviews the state of public corruption; current practice in human rights; political rights; free speech; and the overall state of the rule of law in 150 nations (all those exceeding one million population). By reference to these, we compile the world democracy table with its subsidiary statistical tables.